Ryan is a Google Developer Expert in Flutter with about 5 years of experience, and a co-author of an introductory book for emerging Flutter developers. I also come from a pretty extensive background building full-stack applications in Node.js, .NET, and Java.
Mobile and Mobile Web
Building a Full-Stack Application with Flutter and Dart
For the past few years, Flutter has revolutionized mobile app development by allowing developers to build high-performance, cross-platform applications with ease. However, building a full-stack application can be a challenging task because we often find ourselves juggling multiple technologies to solve problems across an application stack. In this talk, we will explore how to build a full-stack application using Flutter and Dart Frog. Dart Frog is a backend framework that, when coupled with Flutter, allows developers to build full-stack applications using a single programming language. By leveraging the power of Flutter for the front-end and Dart Frog for the backend, developers can build high-performance applications with ease. We will start by introducing the basics of Flutter and Dart Frog and their key features. We will then dive into building a full-stack application, starting with the front-end using Flutter, and then moving onto the backend using Dart Frog. We will cover topics such as handling user authentication, building RESTful APIs, and using a database to store data. Throughout the talk, we will also discuss best practices for building full-stack applications and how to ensure that your application is scalable and maintainable. We will also highlight the advantages of using Flutter and Dart Frog together, including reduced development time and increased developer productivity. By the end of the talk, attendees will have a solid understanding of how to build a full-stack application using Flutter and Dart Frog. They will also have learned best practices for building scalable and maintainable applications, as well as the benefits of using Flutter and Dart Frog together.
CONNECT.TECH is the largest multi-framework front-end conference in the USA.
A premium Web/HTML/CSS, Mobile, and Design conference at a community conference price!
Looking to attend an React conference, Angular conference, Vue.js conference, JavaScript conference, Node conference, Mobile conference or UX/Design conference this year? Why not go to one that combines all of these?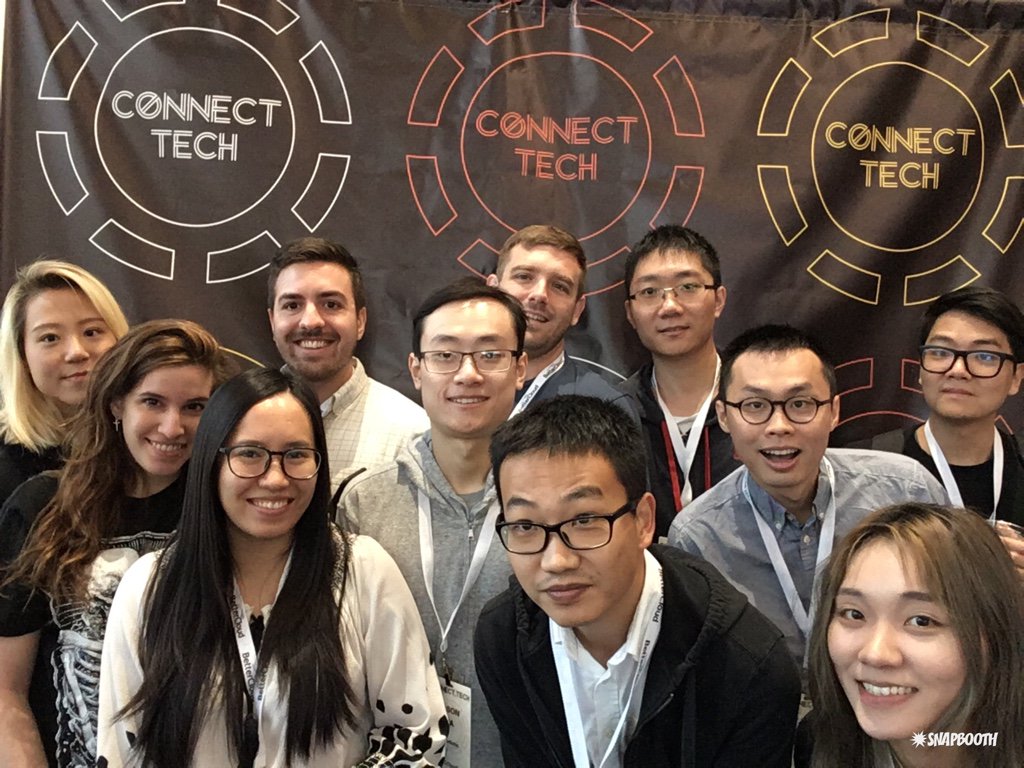 Tuesday, October 24
Wednesday, October 25
Thursday, October 26
2023 Featured Track
The Rise of the Machines
A full AI track to level-up your skills and stay ahead of the robots
2023 Workshops
Full-day, deep dive, hands-on workshops
Get a full day of training on this topics from industry experts!
2023 All Sessions
CONNECT.TECH 2023 Sessions
Many more sessions to be announced soon!
Timeline
May 1

2023 Kickoff

Call for Papers, Early Bird tickets sales (first 100 only, then prices +$100), sponsor sales, scholarship program all open

June 1
July 1

Speakers Announced!

Speakers announced, regular ticket sales

September 11

Late ticket sales

Late ticket sales, order now to get a swanky badge and tshirt

October 24

Workshop day!

Connect.Tech 2023 starts with workshop day

October 25

The big show!

Connect.Tech 2023 begins!