Herve Viho Aniglo was born in the capital and coastal city, Lome, Togo. His first name "Herve" (pronounced Her-vay) is French for "Army Warrior." The middle name Viho is Cheyenne for "Chief." His last name means a "Person who is tired of waiting" or a "Person who cannot stand still." These are the characteristics of a leader. Everybody knows Herve and his infectious and influential energy. Herve is a well-known networker and connector. He loves to interact with and experiment with different programming languages and technologies. He loves working with data and is considered a data-driven entity by others. He is a musical programmer who can create songs, music, beats, and sounds in a variety of programming languages. He can also draw and create art, pictures, and portraits by coding in different programming languages. He embodies the concept known as "creative coding" and he is on a mission to show the entire world that coding can be fun and that anybody can do it regardless of race, ethnicity, culture, background, etc. Herve has worked on unique projects in the past and he is looking forward to continue working on future exciting projects. Herve is very approachable and generates a warm, friendly aura. He holds his Bachelors degree in Computer Science and his MBA from the University of Memphis. He has a lot of certifications under his belt. In spare time, he enjoys mentoring young, burgeoning developers and teaching children and teenagers how to code.
Core JavaScript & Frameworks
Jammin' with Javascript
Would you like to create your own musical playlist in a very simple way? Would you like to show your friends your very own personal playlist of favorite songs? Would you like to implement the code into your personal website? You can do that with Javascript! In this talk attendees will learn about how to create their own playlist with their favorite songs just by coding in Javascript! Attendees will leave this talk with an understanding of Javascript and learn how to: Create a simple playlist of their favorite songs Add their favorite songs to their playlist Loop through their favorite songs Make a song go to the next song Have it play in any kind of browser on the Internet
CONNECT.TECH is the largest multi-framework front-end conference in the USA.
A premium Web/HTML/CSS, Mobile, and Design conference at a community conference price!
Looking to attend an React conference, Angular conference, Vue.js conference, JavaScript conference, Node conference, Mobile conference or UX/Design conference this year? Why not go to one that combines all of these?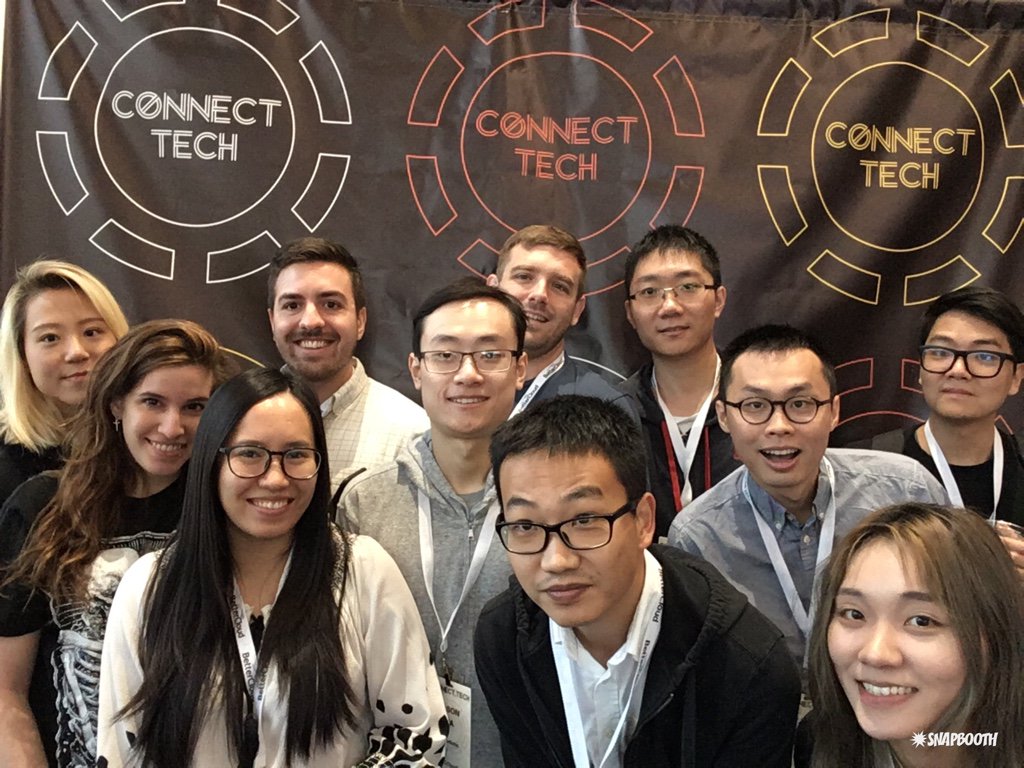 Tuesday, October 24
Wednesday, October 25
Thursday, October 26
2023 Featured Track
The Rise of the Machines
A full AI track to level-up your skills and stay ahead of the robots
2023 Workshops
Full-day, deep dive, hands-on workshops
Get a full day of training on this topics from industry experts!
2023 All Sessions
CONNECT.TECH 2023 Sessions
Many more sessions to be announced soon!
Timeline
May 1

2023 Kickoff

Call for Papers, Early Bird tickets sales (first 100 only, then prices +$100), sponsor sales, scholarship program all open

June 1
July 1

Speakers Announced!

Speakers announced, regular ticket sales

September 11

Late ticket sales

Late ticket sales, order now to get a swanky badge and tshirt

October 24

Workshop day!

Connect.Tech 2023 starts with workshop day

October 25

The big show!

Connect.Tech 2023 begins!