Kawika Valentine is a highly accomplished technology executive, UX design innovator, and strong leader with an impressive track record of releasing best-in-class software. He currently serves as the Vice President of Technology at a leading technology company, where he leads a team of talented engineers and designers to develop and implement innovative solutions for complex technical challenges. Throughout his career, Kawika has established himself as a forward-thinking leader who is not afraid to take risks and push boundaries. He is known for his ability to inspire and motivate his team to achieve their full potential, and his leadership has been instrumental in driving the success of numerous projects. Kawika is also a UX design innovator, with a keen understanding of how to create aesthetically pleasing and user-friendly products. He has a passion for using technology to enhance people's lives and has been recognized for his innovative design work. In addition to his leadership and design expertise, Kawika is a seasoned technologist with deep technical knowledge in software development and engineering. He has a proven track record of delivering complex software projects on time and within budget, while also ensuring the highest level of quality. Overall, Kawika Valentine is a dynamic and visionary leader who has made significant contributions to the technology industry. His passion for innovation, commitment to excellence, and dedication to his team make him a valuable asset to any organization. Kawika is a Full Sail University alumni with a Bachelor of Science in Media Design. He is an active mentor not only within his community but with designers around the globe. He is the founder of "ATL UXD", a UX fellowship group located in Atlanta, Georgia. Kawika continues his community outreach through speaking engagements and workshops.
Artificial Intelligence
The Emergence of AI in UX and Product Development: Shaping Tomorrow's Innovations
This session will delve into AI and ML's role in future UX and product development. It will highlight how AI enhances decision-making, streamlines product development, and drives innovation using real-world examples. We will discuss 'anticipatory design', AI's impact on design tasks, and the need for ethical considerations in AI integration. Concluding with a Q&A on AI's role in job changes and AI integration best practices, this session offers key insights into AI's evolving role in UX and product development.
CONNECT.TECH is the largest multi-framework front-end conference in the USA.
A premium Web/HTML/CSS, Mobile, and Design conference at a community conference price!
Looking to attend an React conference, Angular conference, Vue.js conference, JavaScript conference, Node conference, Mobile conference or UX/Design conference this year? Why not go to one that combines all of these?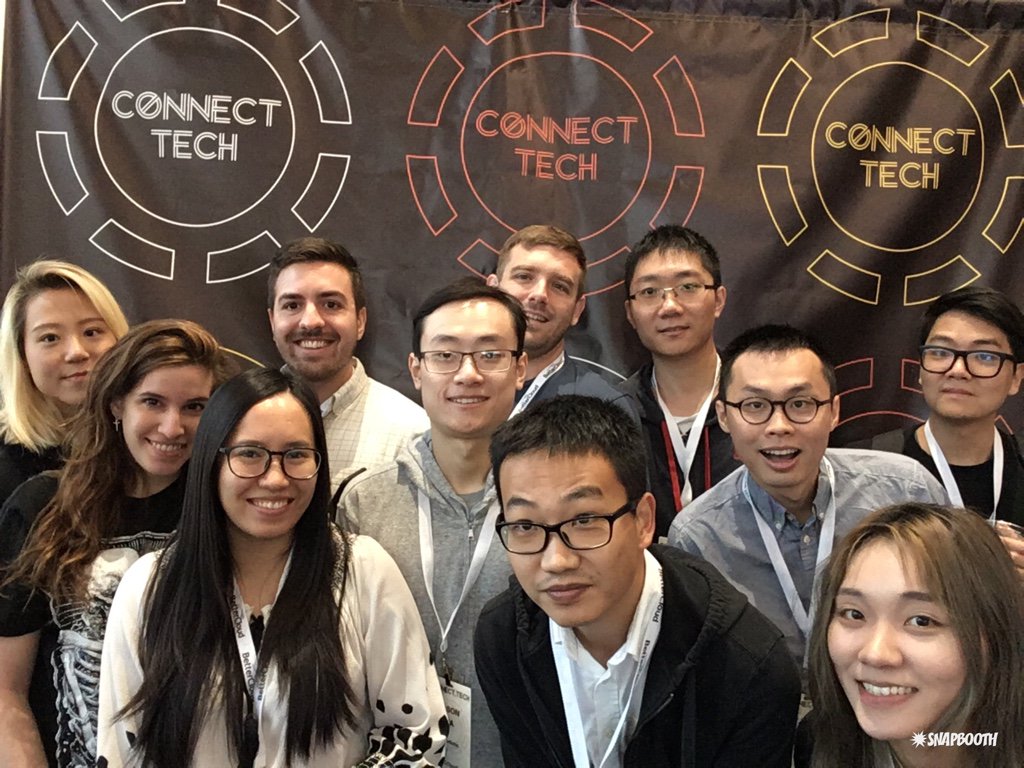 Tuesday, October 24
Wednesday, October 25
Thursday, October 26
2023 Featured Track
The Rise of the Machines
A full AI track to level-up your skills and stay ahead of the robots
2023 Workshops
Full-day, deep dive, hands-on workshops
Get a full day of training on this topics from industry experts!
2023 All Sessions
CONNECT.TECH 2023 Sessions
Many more sessions to be announced soon!
Timeline
May 1

2023 Kickoff

Call for Papers, Early Bird tickets sales (first 100 only, then prices +$100), sponsor sales, scholarship program all open

June 1
July 1

Speakers Announced!

Speakers announced, regular ticket sales

September 11

Late ticket sales

Late ticket sales, order now to get a swanky badge and tshirt

October 24

Workshop day!

Connect.Tech 2023 starts with workshop day

October 25

The big show!

Connect.Tech 2023 begins!