Guy works for Redis as a Developer Advocate. Combining his decades of experience in writing software with a passion for learning—and for sharing what he has learned—Guy explores interesting topics and spreads the knowledge he has gained around developer communities worldwide. Teaching and community have long been a focus for Guy. He runs his local JavaScript meetup in Ohio and has served on the selection committees of numerous conferences. He'll happily speak anywhere that will have him and has even has helped teach programming at a prison in central Ohio. In his personal life, Guy is a hard-boiled geek interested in role-playing games, science fiction, and technology. He also has a slightly less geeky interest in history and linguistics. In his spare time he likes to camp and studies history and linguistics. Guy lives in Ohio with his wife, his sons, and an entire wall of board and role-playing games.
Practices/Tools/Techniques
Finding Bigfoot with Redis + RediSearch
Bigfoot has been a staple of American folklore since the 19th century. Many are convinced that Bigfoot is real. Others suggest he's merely a cultural phenomenon. And some just want to believe. There is even a group, the Bigfoot Field Researchers Organization, that tracks Bigfoot sightings and makes the reports available online. And they have thousands of reports. I want to explore this delightful data but, unfortunately, it's been made for the convenience of humans and not computers. While this makes it easy for me to read, searching for reports can be a bit of a challenge. Some of the data is tidy and computer friendly—like the latitude and longitude. Other bits are really for us humans—like the eyewitness accounts. So, how can I find the Bigfoot sightings that interest me most with data structured like this? Well, I'll show you! In this talk, I'll load these Bigfoot sightings into Redis and use RediSearch to index them, making it easy to query both the computer friendly bits and the human friendly bits. I'll also show you how to search on fields, find keywords within text, find nearby Bigfoot sightings using geolocation data, and run queries that aggregate these searches. When we're done, you'll know how to quickly search, query, and aggregate data in Redis using RediSearch. You can use this newfound power for boring old corporate data, but I'm going to use it to find Bigfoot!
CONNECT.TECH is the largest multi-framework front-end conference in the USA.
A premium Web/HTML/CSS, Mobile, and Design conference at a community conference price!
Looking to attend an React conference, Angular conference, Vue.js conference, JavaScript conference, Node conference, Mobile conference or UX/Design conference this year? Why not go to one that combines all of these?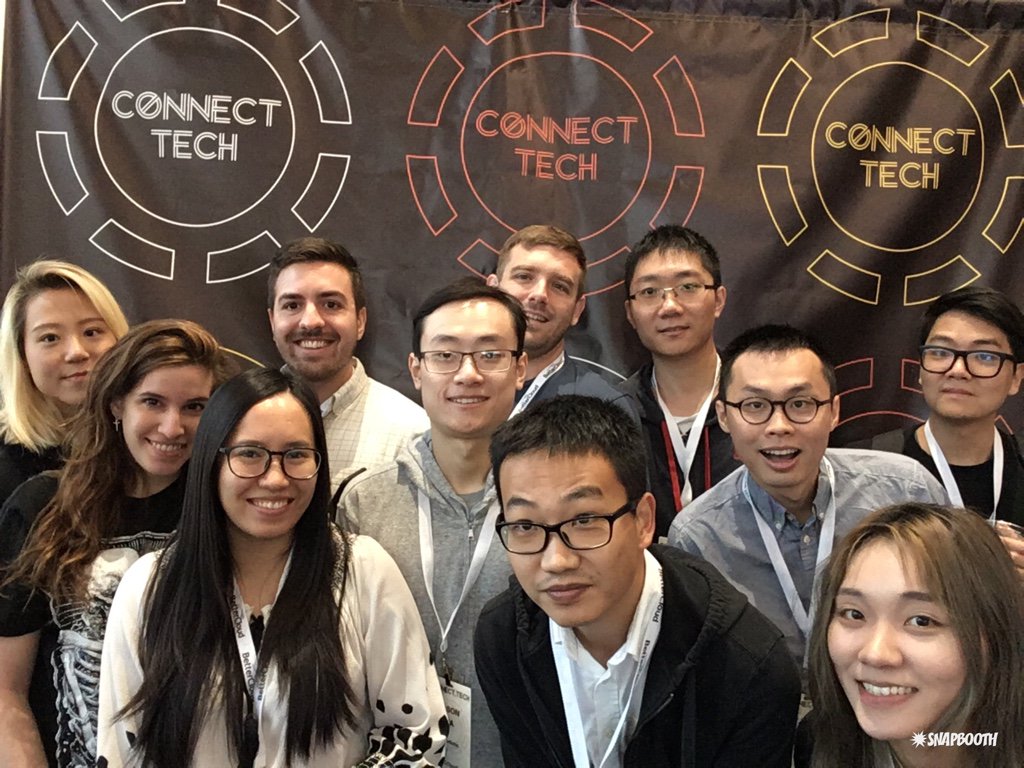 Tuesday, October 24
Wednesday, October 25
Thursday, October 26
2023 Featured Track
The Rise of the Machines
A full AI track to level-up your skills and stay ahead of the robots
2023 Workshops
Full-day, deep dive, hands-on workshops
Get a full day of training on this topics from industry experts!
2023 All Sessions
CONNECT.TECH 2023 Sessions
Many more sessions to be announced soon!
Timeline
May 1

2023 Kickoff

Call for Papers, Early Bird tickets sales (first 100 only, then prices +$100), sponsor sales, scholarship program all open

June 1
July 1

Speakers Announced!

Speakers announced, regular ticket sales

September 11

Late ticket sales

Late ticket sales, order now to get a swanky badge and tshirt

October 24

Workshop day!

Connect.Tech 2023 starts with workshop day

October 25

The big show!

Connect.Tech 2023 begins!