I've been in the tech industry for 20 years. During that time I've done everything from build and manage server environments, to architect and install networks, to development just to name a few. For the last 6 years, I've had my full focus on full stack web development. I specialize in modern PHP & Laravel in the backend, and have experience with Angular, React and Vue in the front end with a love for and specialization in Vue. I work as a development lead at an agency specializing in web and mobile app development called Black Airplane. As a lead engineer, I get the opportunity to support the full development lifecycle starting with discovery, planning & estimation, all the way through tech selection, architecture, build and deployment. When I'm not working, I enjoy spending time with my wife and 5 kids, playing guitar or tinkering with tech I'm interested in that I don't get to use in my day job.
Vue
Vue 3, Pinia & TypeScript: A Trifecta for Effective State Management In Vue
Let's talk data management with Vue 3!. We'll explore how to implement state stores in Vue 3, as well as how to add type safety to them! Sometimes, type safety can feel like "extra work" when working in dynamically typed languages like Javascript. However, I believe that all JS devs can get started today with a relatively low barrier to entry. When building web applications that rely on multiple data resources—especially when those resources are related and nested—keeping track of the properties and types of each property can become laborious. We end up console.logging our way through, examining each structure as we need it and writing code that consumes them in an as-needed fashion. However, what if there was a better way? What if we could spend a few minutes up front, and then your IDE could just know every property and it's type and auto-complete it (even suggest it) to you? You're going to leave this session knowing how to do exactly that!
CONNECT.TECH is the largest multi-framework front-end conference in the USA.
A premium Web/HTML/CSS, Mobile, and Design conference at a community conference price!
Looking to attend an React conference, Angular conference, Vue.js conference, JavaScript conference, Node conference, Mobile conference or UX/Design conference this year? Why not go to one that combines all of these?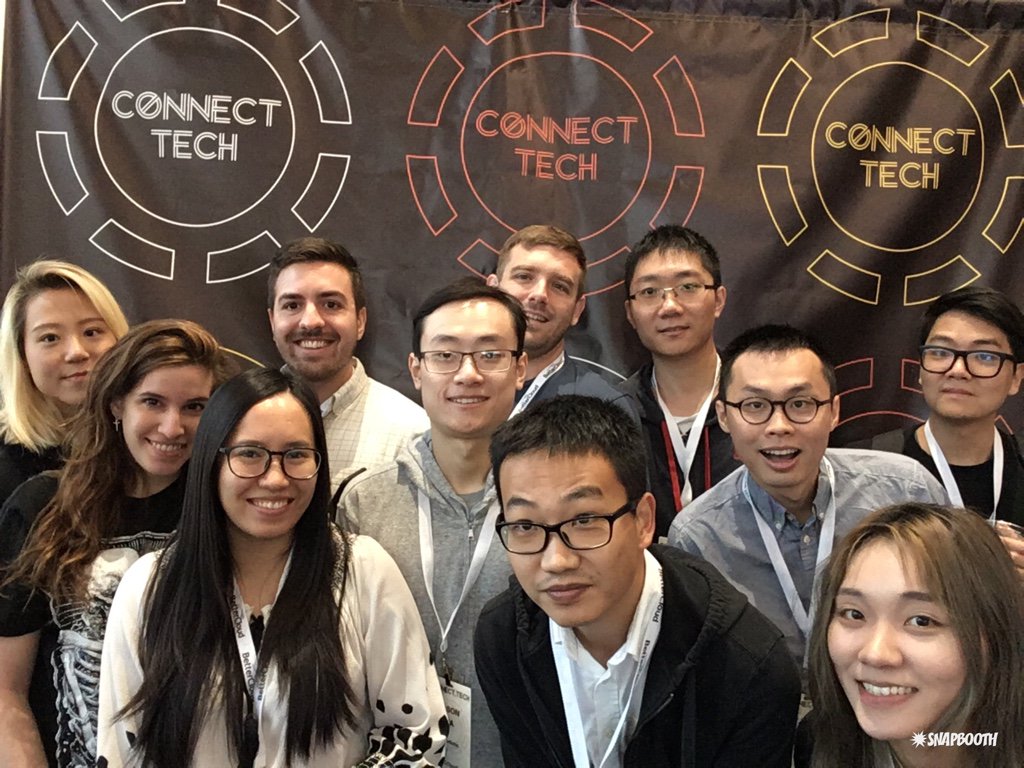 Tuesday, October 24
Wednesday, October 25
Thursday, October 26
2023 Featured Track
The Rise of the Machines
A full AI track to level-up your skills and stay ahead of the robots
2023 Workshops
Full-day, deep dive, hands-on workshops
Get a full day of training on this topics from industry experts!
2023 All Sessions
CONNECT.TECH 2023 Sessions
Many more sessions to be announced soon!
Timeline
May 1

2023 Kickoff

Call for Papers, Early Bird tickets sales (first 100 only, then prices +$100), sponsor sales, scholarship program all open

June 1
July 1

Speakers Announced!

Speakers announced, regular ticket sales

September 11

Late ticket sales

Late ticket sales, order now to get a swanky badge and tshirt

October 24

Workshop day!

Connect.Tech 2023 starts with workshop day

October 25

The big show!

Connect.Tech 2023 begins!