Tim Simms is an experienced Engineering Director at FullStory, who has spent more than two decades in technical leadership roles. Prior to joining FullStory, he led teams at tech companies of all stages, including SparkPost, Apkudo, CentreTEK, and others. As a software builder, Tim has developed applications for and assisted sales to organizations across industries and sectors, such as Johns Hopkins Medicine, T-Mobile, the US Department of Energy, and FedEx. Additionally, he has taken part in delivering analytics solutions to e-commerce, SaaS, nonprofit, and other digital teams, ranging from small businesses to enterprises in the Fortune 50. From his experience, Tim has developed a passion for inspiring and motivating his teams to achieve maximum performance and efficiently deliver great products. Some of his successful strategies include creating cultures of innovation; connecting engineers to customers, other business stakeholders, and business outcomes; and cultivating cross-functional collaboration with product teams. When not working, you may find Tim running or exercising, but more likely playing Uber for his three kids and their seemingly endless list of activities.
Node.js and Server-side JS
Spinning up Node.js in the Browser
Ever wish it was easier to spin up dev environments or reproduce fullstack environments without heavy local installations? There are endless possibilities when you decide to run Node.js from within your browser. Yeah that's right: build rapid prototypes or full-on web applications just using your web browser, and reap all the benefits that come with this portability. In this hands-on session, we'll dive into the details of what this means and get you spun up with an application that we collectively build and run, using just a web browser.
CONNECT.TECH is the largest multi-framework front-end conference in the USA.
A premium Web/HTML/CSS, Mobile, and Design conference at a community conference price!
Looking to attend an React conference, Angular conference, Vue.js conference, JavaScript conference, Node conference, Mobile conference or UX/Design conference this year? Why not go to one that combines all of these?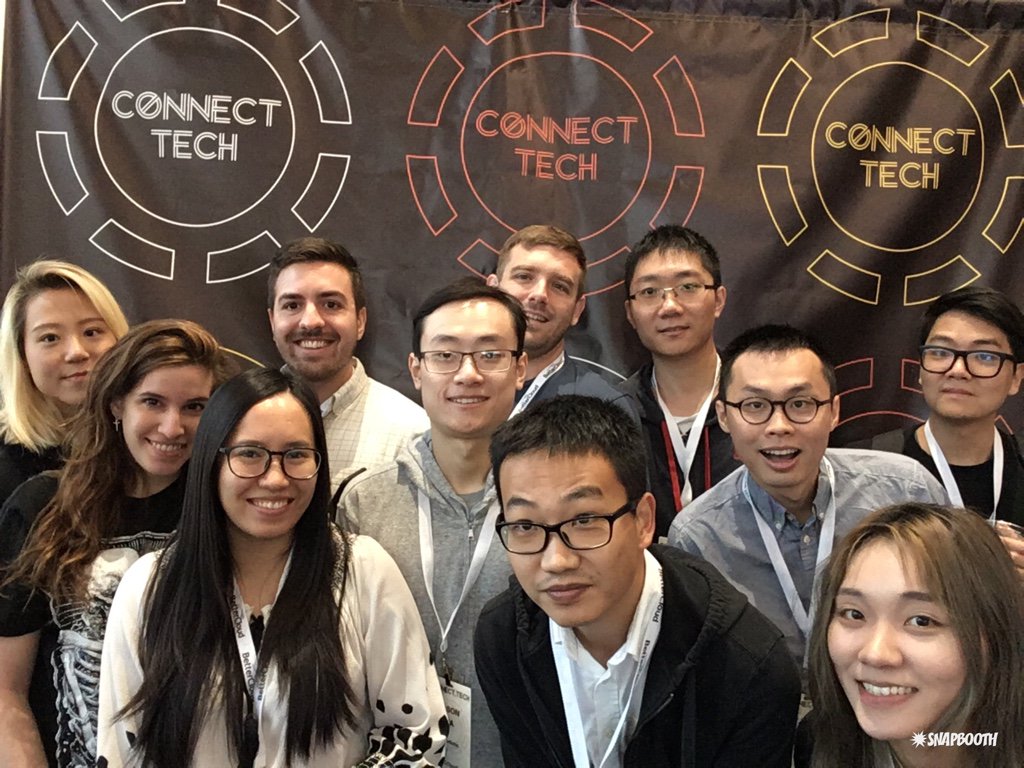 Tuesday, October 24
Wednesday, October 25
Thursday, October 26
2023 Featured Track
The Rise of the Machines
A full AI track to level-up your skills and stay ahead of the robots
2023 Workshops
Full-day, deep dive, hands-on workshops
Get a full day of training on this topics from industry experts!
2023 All Sessions
CONNECT.TECH 2023 Sessions
Many more sessions to be announced soon!
Timeline
May 1

2023 Kickoff

Call for Papers, Early Bird tickets sales (first 100 only, then prices +$100), sponsor sales, scholarship program all open

June 1
July 1

Speakers Announced!

Speakers announced, regular ticket sales

September 11

Late ticket sales

Late ticket sales, order now to get a swanky badge and tshirt

October 24

Workshop day!

Connect.Tech 2023 starts with workshop day

October 25

The big show!

Connect.Tech 2023 begins!