I'm a software developer with over a decade of experience designing and developing enterprise, retail, and consumer applications. My expertise lies in front-end digital display programming, website development, and rapid prototyping, with a solid background in Natural User Interface (NUI) design. Additionally, I have extensive knowledge of various technologies, including HTML5, CSS3, and several JavaScript frameworks, and in-depth expertise in REACTJS, WASM, and NodeJS.
Artificial Intelligence
Unleashing the Power of the chatGPT API: A Developer's Guide to Building Your Own AI
In the fast-paced world of 2023, AI and ChatGPT have become the hottest tech buzzwords. While AI technology has been around for a while, it has been largely inaccessible to most developers until the release of the chatGPT API. Join us for this enlightening presentation as we dive deep into the world of AI development, specifically focusing on how you can harness the incredible capabilities of the chatGPT API to build your very own AI application. During this session, I will guide you through the process of creating an AI-powered application, providing you with practical insights and expert tips to ensure your success. We will explore the various use cases where chatGPT can be leveraged, such as natural language processing, content generation, virtual assistants, and more. You'll learn how to integrate the chatGPT API seamlessly into your projects, empowering you to enhance user experiences and revolutionize how people interact with technology. This presentation will serve as a speed run of the essential concepts and techniques required to build a highly efficient and effective AI application. We will cover everything from understanding the fundamentals of machine learning and neural networks to exploring advanced model fine-tuning and optimization. We'll also explore the ethical considerations surrounding AI development, ensuring that your AI application aligns with responsible and unbiased practices. Throughout the session, we'll provide practical demonstrations and real-world examples, giving you a hands-on understanding of the power and potential of chatGPT. By the end of this presentation, you'll be equipped with the knowledge and tools needed to embark on your AI journey confidently and create AI applications that push the boundaries of what is possible. Don't miss out on this invaluable opportunity to unlock the true potential of AI and revolutionize your development skills. Join us and discover how the chatGPT API can open new doors for innovation, creativity, and transformative technology.
CONNECT.TECH is the largest multi-framework front-end conference in the USA.
A premium Web/HTML/CSS, Mobile, and Design conference at a community conference price!
Looking to attend an React conference, Angular conference, Vue.js conference, JavaScript conference, Node conference, Mobile conference or UX/Design conference this year? Why not go to one that combines all of these?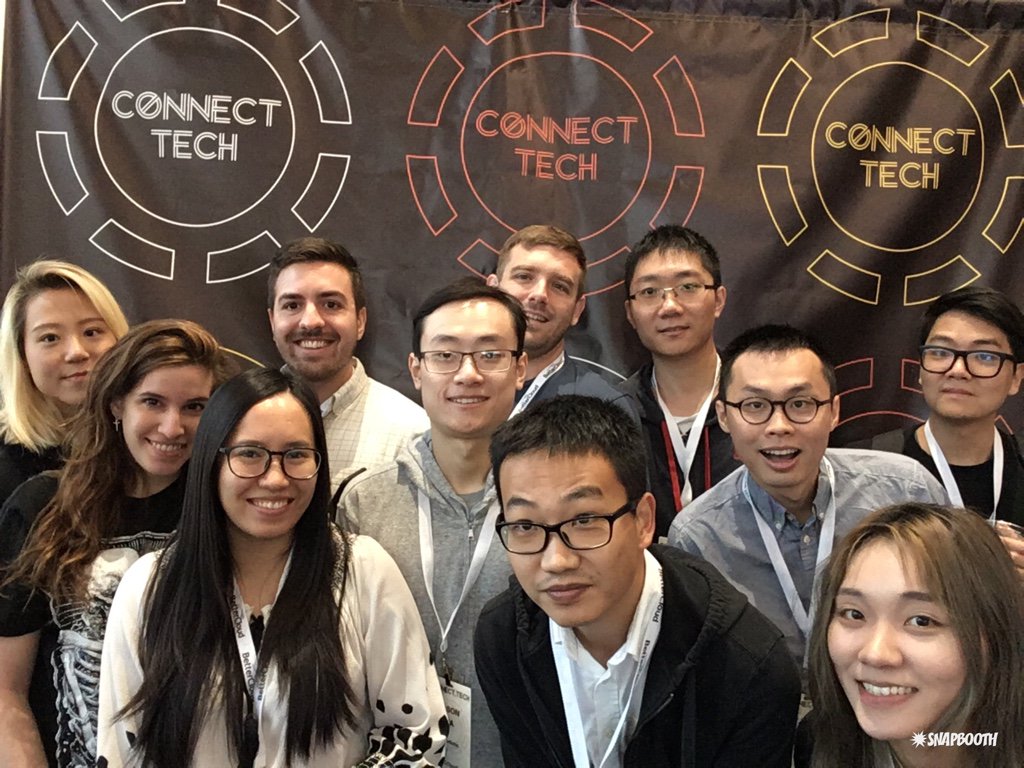 Tuesday, October 24
Wednesday, October 25
Thursday, October 26
2023 Featured Track
The Rise of the Machines
A full AI track to level-up your skills and stay ahead of the robots
2023 Workshops
Full-day, deep dive, hands-on workshops
Get a full day of training on this topics from industry experts!
2023 All Sessions
CONNECT.TECH 2023 Sessions
Many more sessions to be announced soon!
Timeline
May 1

2023 Kickoff

Call for Papers, Early Bird tickets sales (first 100 only, then prices +$100), sponsor sales, scholarship program all open

June 1
July 1

Speakers Announced!

Speakers announced, regular ticket sales

September 11

Late ticket sales

Late ticket sales, order now to get a swanky badge and tshirt

October 24

Workshop day!

Connect.Tech 2023 starts with workshop day

October 25

The big show!

Connect.Tech 2023 begins!